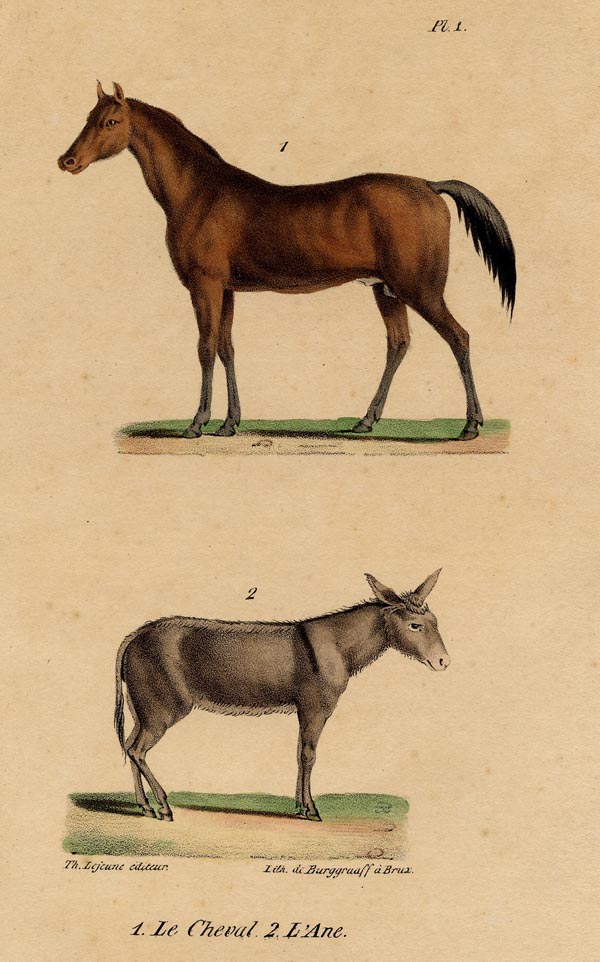 Details of print Le cheval, l´ane (paard, ezel)
Title
Le cheval, l´ane (paard, ezel)
Type
print
maker
G.P. vanden Burggraaff
Published in
1833
Imagesize
10 X 18 centimeters
Description

Lovely double image print of a horse and donkey, this is taken from an encyclopedia by the French naturalist Georges-Louis Leclerc de Buffon. Hand-coloured.

price
original
print
32 euros

Payment in all currencies via paypal or banktransfer.
We provide a certificate of authenticity with this map like:


more Horses prints
more Animals prints


All maps on this site are guaranteed original and published in the mentioned period.