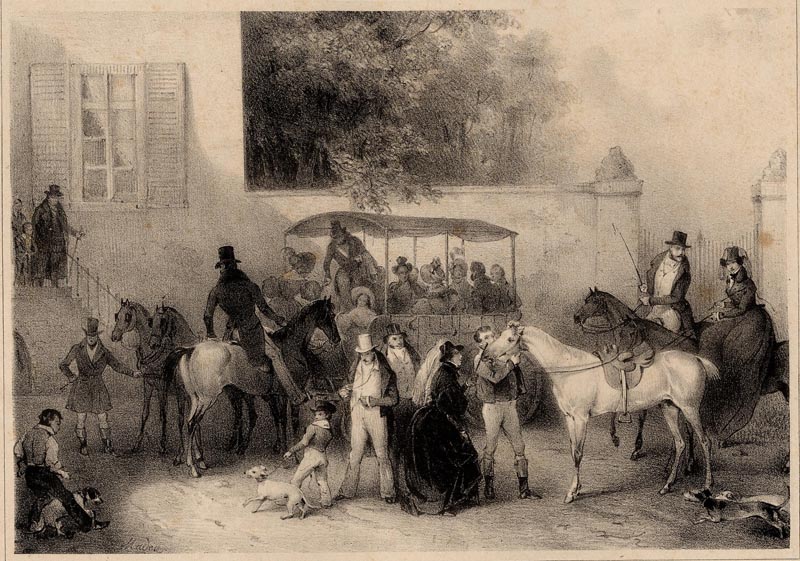 Details of print Départ pour la promenade
Title
Départ pour la promenade
Type
print
maker
Jean-Baptiste Madou (waarschijnlijk)
Published in
1830ca
Imagesize
19 X 13 centimeters
Description
Print of a company in a wagon, ready for departure. Published by C. Motte, the signature of Jean-Baptiste Madou is visible in the left bottom corner.
price
original
print
42 euros

Payment in all currencies via paypal or banktransfer.
We provide a certificate of authenticity with this map like:


more Groups of people prints


All maps on this site are guaranteed original and published in the mentioned period.