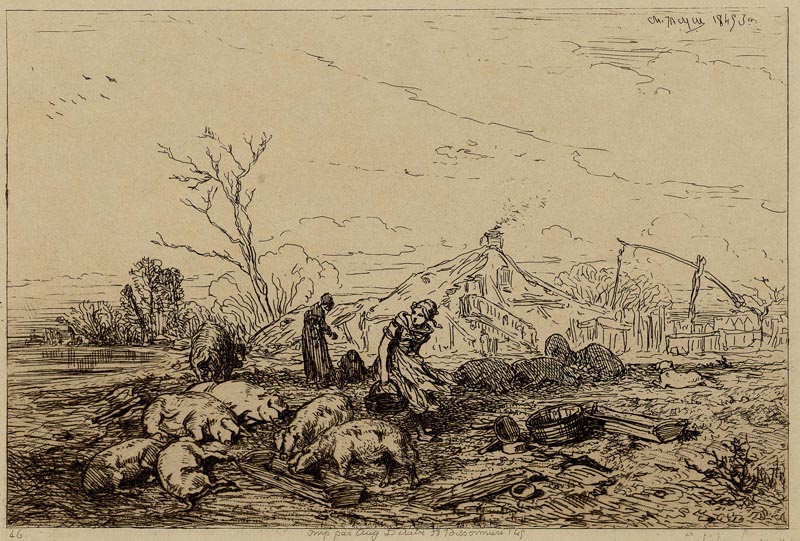 Details of print Het voeren van de varkens
Title
Het voeren van de varkens
Type
print
maker
Charles Émile Jacque
Published in
1849
Imagesize
21 X 14,5 centimeters
Description
Print of a farmers girl feeding the pigs. An engraving by the French painter and engraver of animals Charles émile Jacque. The caption refers to the printing house Auguste Delātre, and publisher Alliance des Arts, Rue de Rivoli in Paris.
price
original
print
156 euros

Payment in all currencies via paypal or banktransfer.
We provide a certificate of authenticity with this map like:


more Pigs prints
more Animals prints


All maps on this site are guaranteed original and published in the mentioned period.