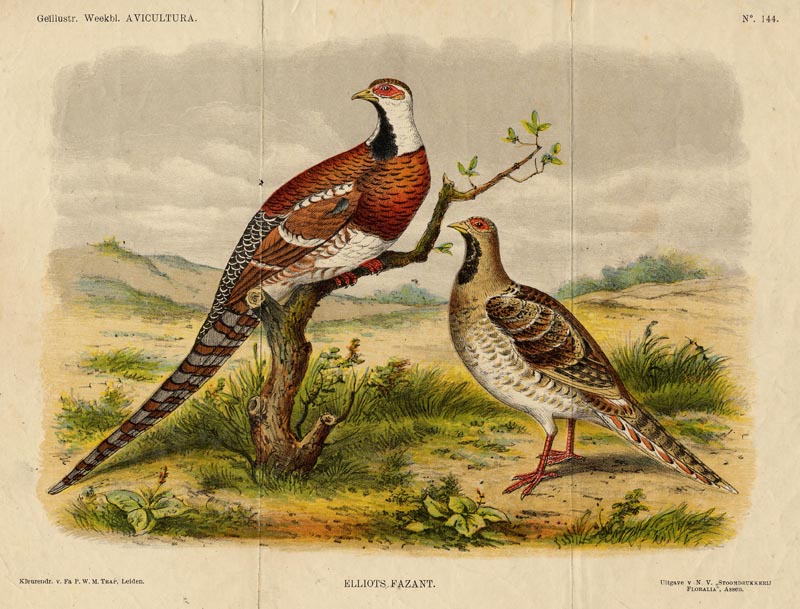 Details of print Elliots fazant
Title
Elliots fazant
Type
print
maker
nn
Published in
1900ca
Imagesize
26,5 X 19 centimeters
Description
Print of the Elliotīs pheasant, a colour print from the magazine Avicultura by the similarly named assocation. Folding lines on the image.
price
original
print
26 euros

Payment in all currencies via paypal or banktransfer.
We provide a certificate of authenticity with this map like:


more Birds prints
more Animals prints


All maps on this site are guaranteed original and published in the mentioned period.