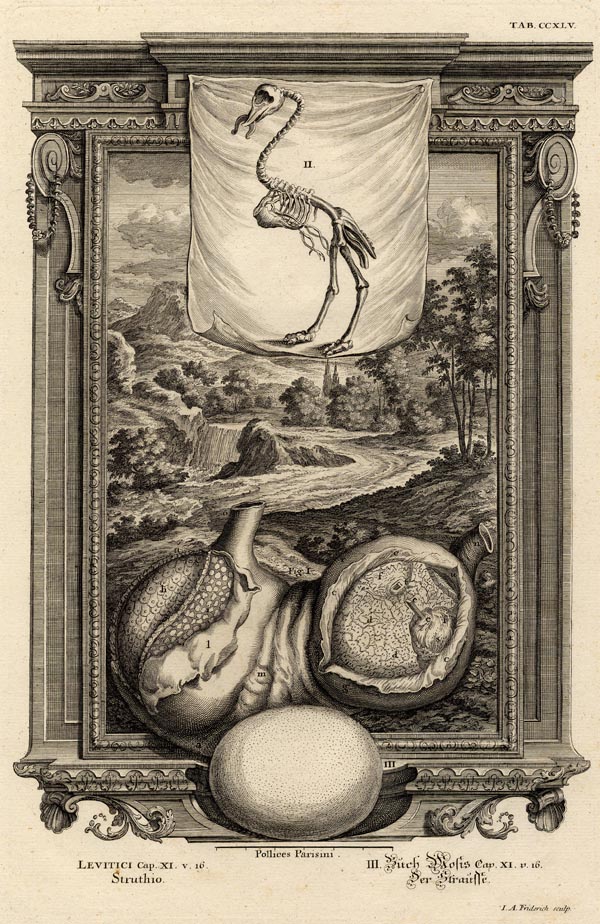 Details of print Vogelskelet, vogelei
Title
Vogelskelet, vogelei
Type
print
maker
I.A. Friderich
Published in
1731ca
Imagesize
21 X 30,5 centimeters
Description
A special print of a bird skeleton and egg. This image is from the book "Physica Sacra" by the Swiss scholar Johann Jakob Scheuchzer, published in four volumes between 1731 and 1735. At the time, the book could not be published in his own country as it explained biblical miracles with laws of nature.
price
original
print
68 euros

Payment in all currencies via paypal or banktransfer.
We provide a certificate of authenticity with this map like:


more Birds prints
more Animals prints


All maps on this site are guaranteed original and published in the mentioned period.