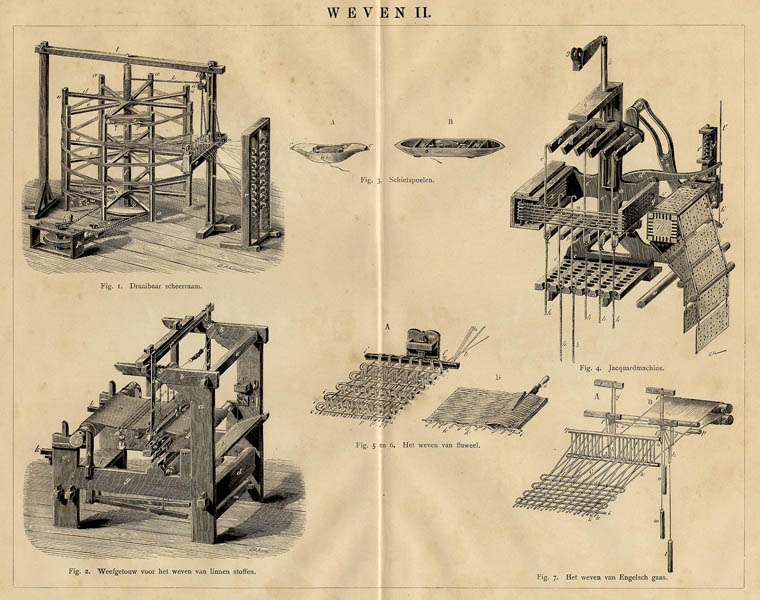 Details of print Weven II
Title
Weven II
Type
print
maker
Winkler Prins
Published in
1912
Imagesize
27 X 22 centimeters
Description
drawings of weighing instruments: Swivel shaving window, jacquard, weaving english mesh, weaving velvet loom for weaving linen fabrics. Shoot Flushing.
price
original
print
11 euros

Payment in all currencies via paypal or banktransfer.
We provide a certificate of authenticity with this map like:


more Trades and professions prints
more Machinery prints


All maps on this site are guaranteed original and published in the mentioned period.