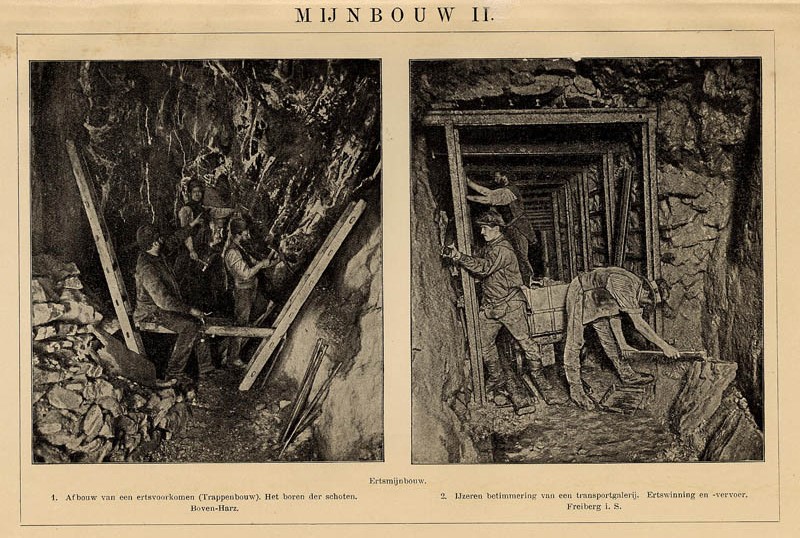 Details of print Mijnbouw II
Title
Mijnbouw II
Type
print
maker
Winkler Prins
Published in
1910
Imagesize
22 X 14 centimeters
Description
Two images of mining: 1: Finishing of ore occur (Stair Construction). The drilling of shots. Upper Harz
2: Iron boarding a transport gallery. Ore extraction and transportation. Freiberg I.S.
price
original
print
9 euros

Payment in all currencies via paypal or banktransfer.
We provide a certificate of authenticity with this map like:


more Trades and professions prints
more Machinery prints


All maps on this site are guaranteed original and published in the mentioned period.