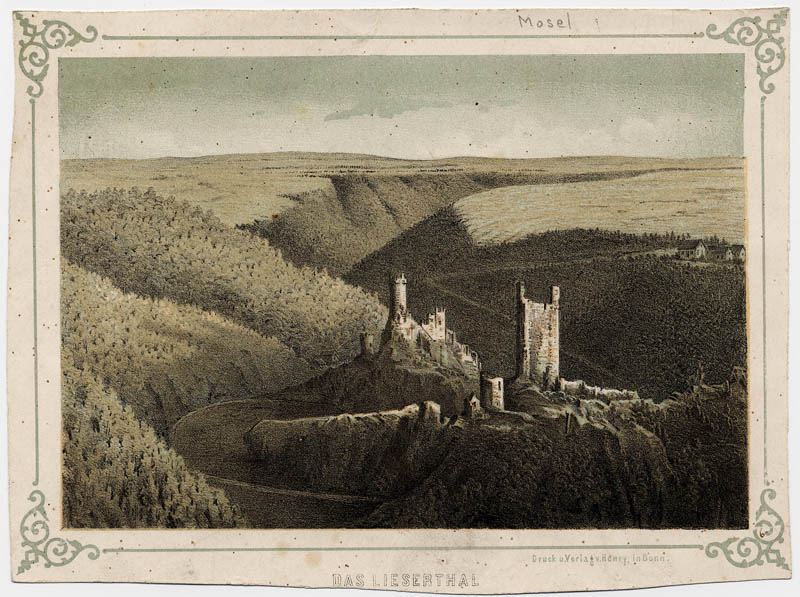 Details of view Das Lieserthal
Title
Das Lieserthal
Type
view
maker
Verlag v. Henry
Published in
1880ca
Imagesize
24 X 18 centimeters
Description
Print of ruins at Manderscheid in the Lieser Valley.
Condition: slightly stained.
Sold.

More maps and prints of Germany


All maps on this site are guaranteed original and published in the mentioned period.