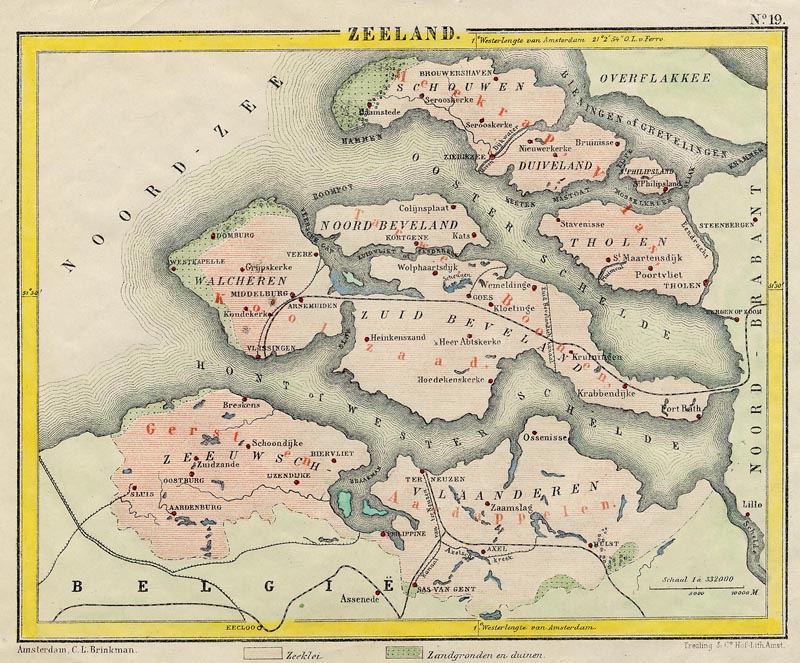 Details of map Zeeland
Title
Zeeland
Type
map
maker
Posthumus, van Bemmelen, Brinkman
Published in
1885ca
Imagesize
23 X 19 centimeters
Description
Map of the Province of Sealand. From the atlas of the Netherlands. The map is later colored. It is an attractive map. there are damages in the margins, not affecting the image.
price
original
map
42 euros

Payment in all currencies via paypal or banktransfer.
We provide a certificate of authenticity with this map like:


More maps and prints of Zeeland


All maps on this site are guaranteed original and published in the mentioned period.