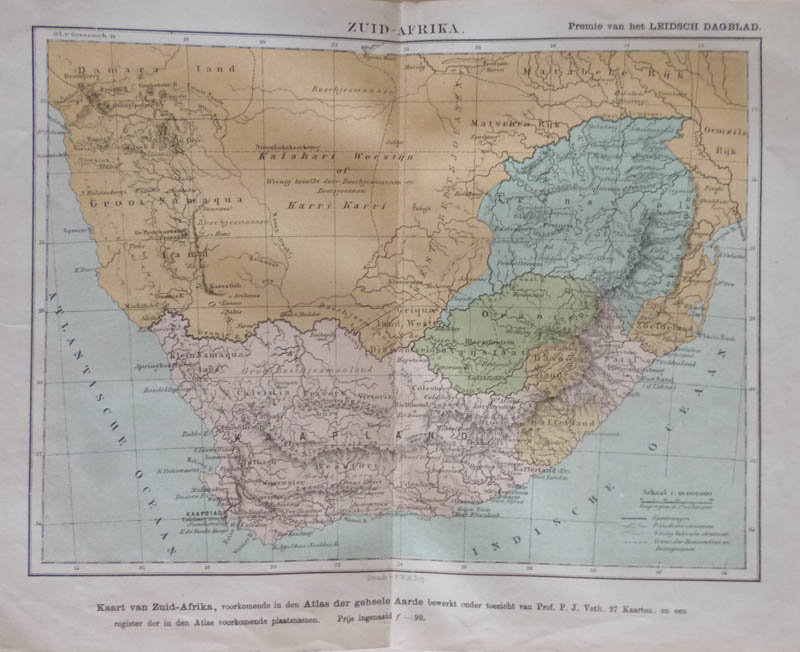 Details of map Zuid-Afrika
Title
Zuid-Afrika
Type
map
maker
Prof. P. J. Veth, P.W.M. Trap
Published in
1882ca
Imagesize
24 X 20 centimeters
Description
Unique map of Afrika as premium with the newspaper Leidsch Dagblad to promot the Worldatlas by Professor P. J. Veth.

Kaapland, Oranje Vijstaat, Kafferland, Natal, Zoeloeland, Transvaal en Basoetoland
Sold.

More maps and prints of South Africa


All maps on this site are guaranteed original and published in the mentioned period.