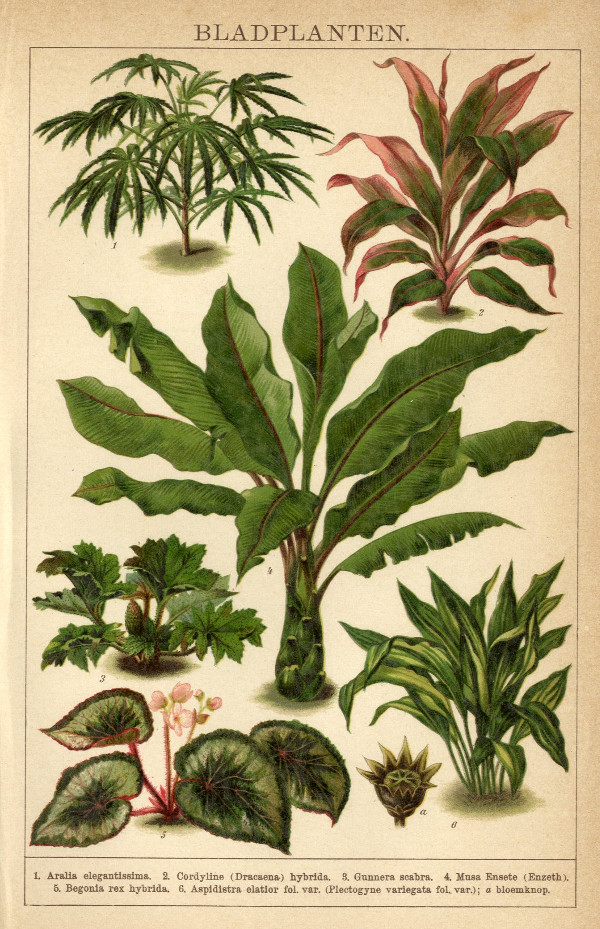 Details of print Bladplanten
Title
Bladplanten
Type
print
maker
Winkler Prins
Published in
1906
Imagesize
14 X 22.5 centimeters
Description
Chromolitho with leaveplants:
1: Aralia elegantissima
2: Cordyline (Dracaena) hybrida
3: Gunnera scabra
4: Musa Ensete (Enzeth)
5: Begonia rex hybrida
6: Aspidistra elatior fol. var. (Plectogyne variegata fol. var.) a: flower bud
Sold.

more Botanic prints


All maps on this site are guaranteed original and published in the mentioned period.