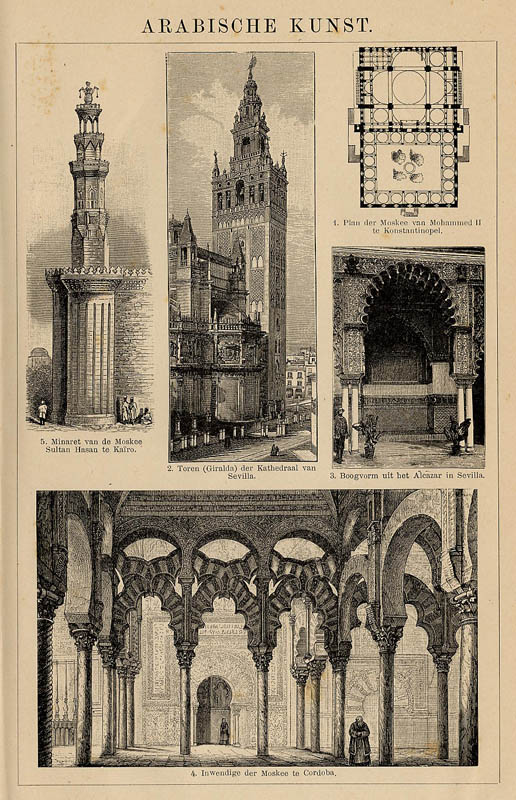 Details of print Arabische kunst
Title
Arabische kunst
Type
print
maker
Winkler Prins
Published in
1895ca
Imagesize
14 X 22.5 centimeters
Description
Arabic Art (architecture):
Met:
Minaret of the mosque Sultan Hassan in Ca´ro. Tower (Giralda) of the Cathedral of Sevilla. Bow from the Alcazar in Sevilla, Plan of the mosque Mohammed II in Constantinopel. Inside of the mosque Cordoba.

Dutch text.
price
original
print
9 euros

Payment in all currencies via paypal or banktransfer.
We provide a certificate of authenticity with this map like:


more Art prints


All maps on this site are guaranteed original and published in the mentioned period.