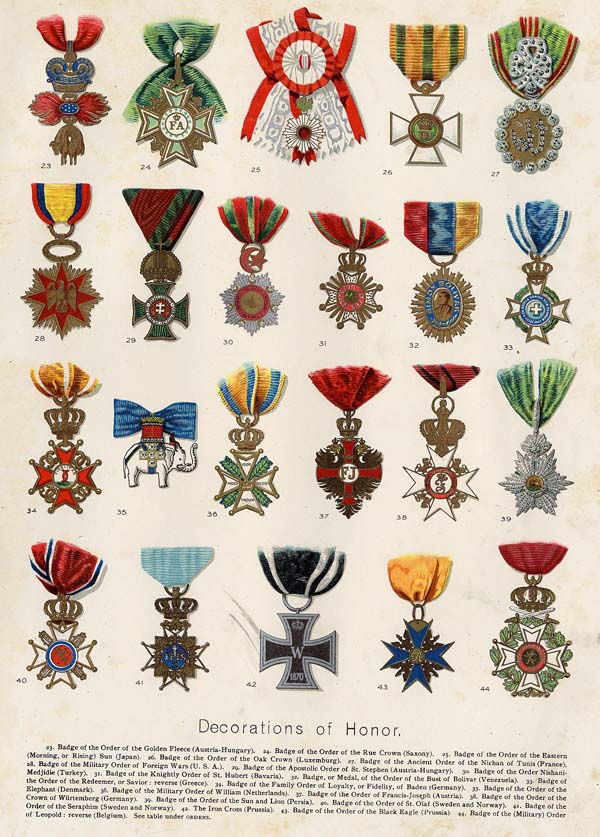 Details of print Decorations of Honor (2)
Title
Decorations of Honor (2)
Type
print
maker
Funk&Wagnalls Company
Published in
1913
Imagesize
18,5 X 24,5 centimeters
Description
Plate with 22 color Illustrations of the different kind of Decorations of Honor around the World. Lith: Co, N.Y. From: The New Standard Dictionary of the English Language.
price
original
print
21 euros

Payment in all currencies via paypal or banktransfer.
We provide a certificate of authenticity with this map like:


more Remaining prints


All maps on this site are guaranteed original and published in the mentioned period.