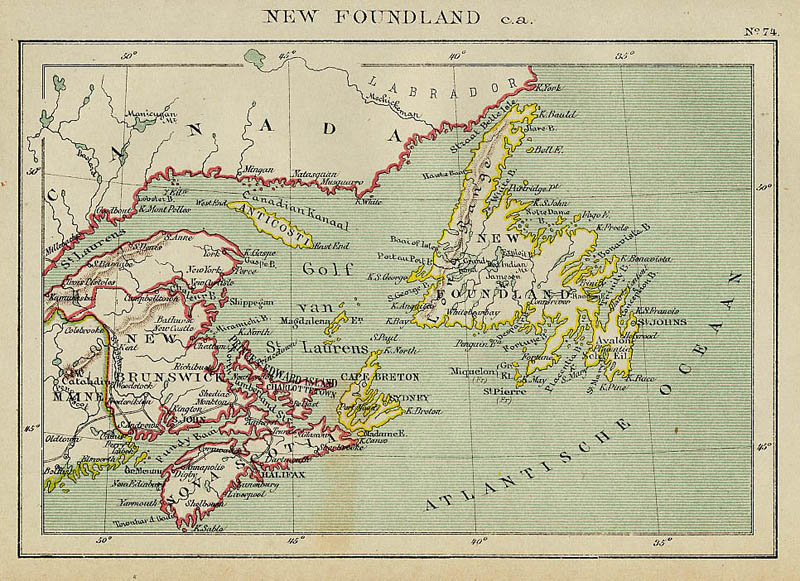 Details of map New Foundland c.a.
Title
New Foundland c.a.
Type
map
maker
Kuyper (Kuijper)
Published in
1882
Imagesize
10 X 15,5 centimeters
Description
Litho map with territorial , border and mountain coloring of Newfoundland, Nova Scotia, ( Terre Neuve) and New Brunswick. Published by G. L. Funke, Amsterdam . Scale 1: 10,000,000
price
original
map
19 euros

Payment in all currencies via paypal or banktransfer.
We provide a certificate of authenticity with this map like:


More maps and prints of Canada


All maps on this site are guaranteed original and published in the mentioned period.