Antique map Algerië, Tunis, Tripolis (Algeria, Libyah , Tunisia)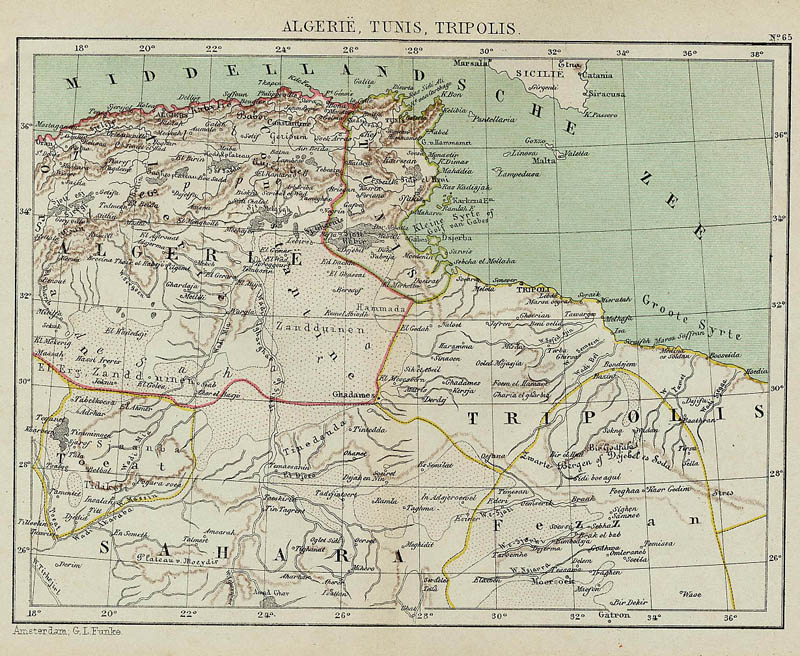 Details of map Algerië, Tunis, Tripolis
Title
Algerië, Tunis, Tripolis
Type
map
maker
Kuyper (Kuijper)
Published in
1882
Imagesize
20 X 15,5 centimeters
Description
Litho map with territorial , border and mountain colouring of North Africa with Algeria , Tunisia, Tripoli, Feszan , Toeat and share Sahara . Published by G. L. Funke, Amsterdam . Scale 1: 10,000,000
price
original
map
19 euros

Payment in all currencies via paypal or banktransfer.
We provide a certificate of authenticity with this map like:


More maps and prints of Algeria
More maps and prints of Libyah
More maps and prints of Tunisia


All maps on this site are guaranteed original and published in the mentioned period.