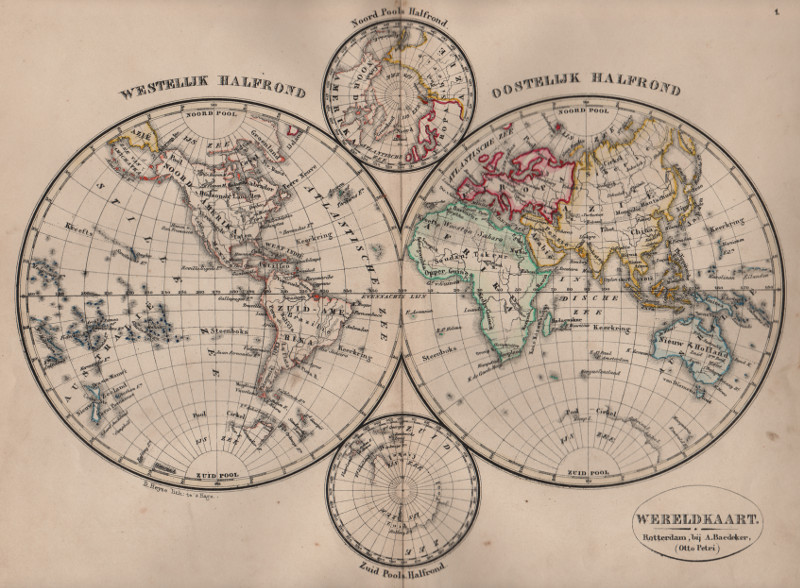 Details of map Wereldkaart
Title
Wereldkaart
Type
map
maker
A. Baedekker, Rotterdam
Published in
1850
Imagesize
28 X 21 centimeters
Description
Nice worldmap with handcoloured borders with the Eastside half, the westside half and the Polar circles.

Condition:Thumbs on the edges.
Sold.



All maps on this site are guaranteed original and published in the mentioned period.