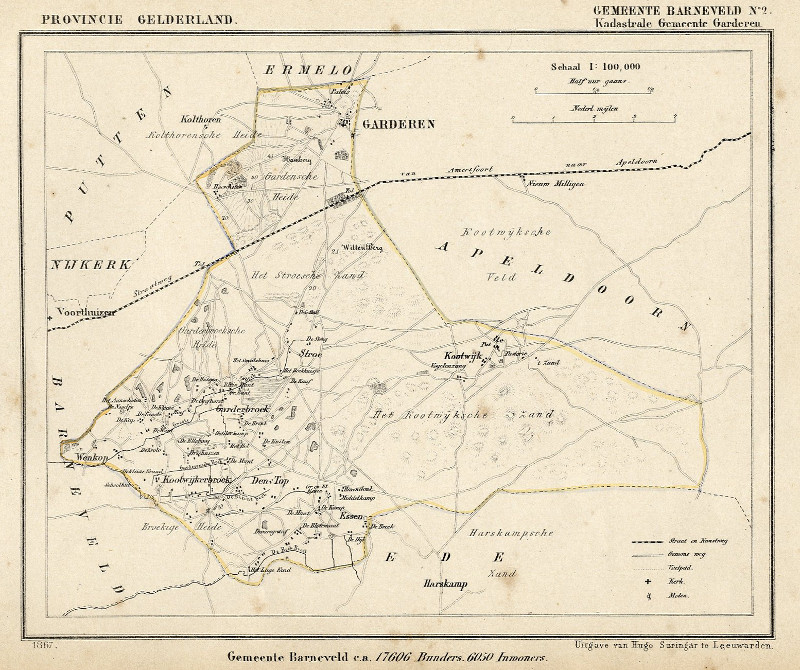 Details of map communityplan Barneveld (Kad gem Garderen)
Title
Barneveld (Kad gem Garderen)
Type
map communityplan
maker
Kuyper (Kuijper)
Published in
1867
Imagesize
18 X 14,5 cm centimeters
Description
Map with handcoloured borders. On the muncipalitymap are Garderen, Garderbroek, DenTap, Kootwijkerbroek, Wenkon, Essen, Stroe and Kootwijk
price
original
map communityplan
63 euros

Payment in all currencies via paypal or banktransfer.
We provide a certificate of authenticity with this map like:


More maps and prints of Gelderland


All maps on this site are guaranteed original and published in the mentioned period.