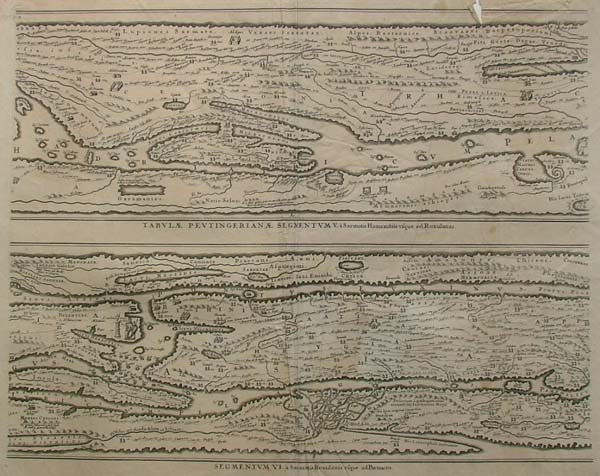 Details of map Tabulae peutingeriana 5&6
Title
Tabulae peutingeriana 5&6
Type
map
maker
Segement 5 en 6 Papierformaat is 66 X 54 cm\r\nOp de kaart staa
Published in
1700
Imagesize
50 X 40 centimeters
Description
Segment 5 and 6. Papersize is 66 X 54 cm.
On the map are Greeve, Egypt, Turkey, Sysia and Yugoslavia

Sold.



All maps on this site are guaranteed original and published in the mentioned period.